Description
Currently, the property (SES) consists of 160 acres, there is a possibility of further land being acquired.
The land is mostly in a natural state with an abundance of wildlife including deer, elk, moose, black bears and a large variety of birds and ground life.
The topography consists of bench land to moderate slope with a small percentage of the land greater than 25% slope.
Part of the SES has been logged many years ago and part is a mixture of fir, cedar, pine and deciduous trees. Wildflowers and berries are everywhere.

There are many seasonal creeks and ponds some of which run well into August.
When developed, a view of Vernon, Okanagan Lake, Swan Lake, Otter Lake, Goose Lake and the entire valley between Armstrong and Vernon will be possible.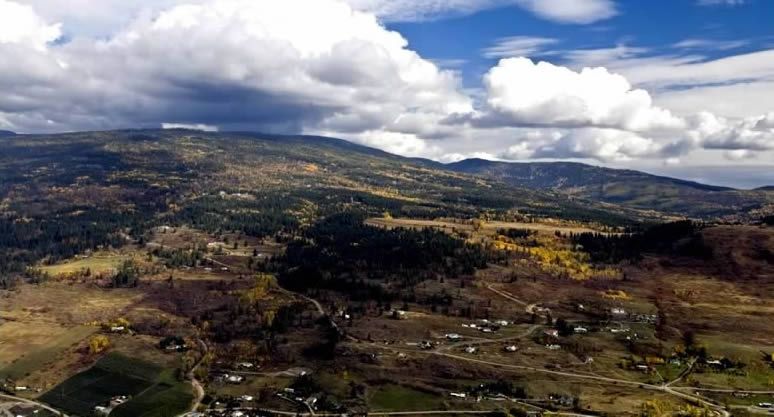 Location
SES is in the Township of Spallumcheen 15 minutes north from Vernon, 10 minutes south from Armstrong and 15 minutes west from Silver Star Mountain Resort.
Only crown land lies between SES and Silver Star. Existing trails connect them both by hiking, biking, skiing, horseback, ATV or snow machine.
Access to SES will be from Hwy 97, from a new 4 way interchange which has been built near Otter Lake Crossing. 
Current Zoning
SES is designated in the Township of Spallumcheen Official Community Plan as Large Holdings (80 acres minimum). An amended OCP has been adopted allowing for comprehensive development.
Initial discussions with the Township of Spallumcheen have been favorable. They will realize a stronger tax base and an increased residential component for its residents. SES will submit a plan for their consideration allowing for zoning to a mixture of residential and commercial. SES will work closely with the Township to achieve SES and Spallumcheen objectives. 
Services
Hydro, gas, telephone, and cable are at or near the property line. Domestic water is less than 1 kilometer away from the proposed mixed residential component. An agreement with one of the existing Water Districts to expand their system is one possibility for water supply and creating our own water system is another method. Water for the acreage component will be from drilled wells. 
Sewer will require an agreement with Spallumcheen and the city of Armstrong to improve and increase existing facilities which are less than 1km from SES.
The Opportunity
SES is a stunningly beautiful property with a superior location. The potential for short and long term sustainable growth is excellent.
SES will consider the sale of part or all of the project as well as participation in its development.
We are available at your convenience for further discussion.

Additional information about the area can be obtained at the following websites: 
www.spallumcheentwp.bc.ca
www.nord.ca
www.vernon.ca
www.skisilverstar.com.
 

Location of the SES Development

 
SES is in the Township of Spallumcheen 15 minutes north from Vernon, 10 minutes south from Armstrong and 15 minutes west from Silver Star Mountain Resort. 
You must have Google Earth or the Chrome browser to view the SES Development file, click here to download Google Earth . 
Once you have installed Google Earth Click here to download and view the SES Development file.